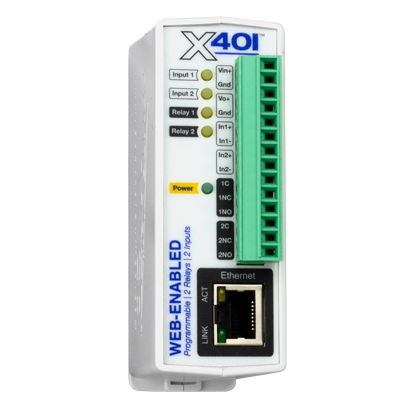 The X-401-E is a drop-in hardware replacement for our X-301 (WebRelay-Dual) with minor changes to software or configuration. It has two SPDT relays (form C) and two optically-isolated inputs, plus all of the advanced features from our 400-series products.
Powerful scheduler with normal and override schedules, super flexible task builder, encrypted web pages, seamless peer-to-peer communications, and much more.
No software required, no programming necessary, and no subscription to buy.